Scholarship
---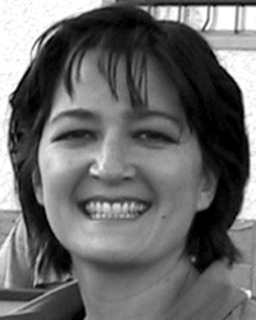 Lisa Francioli - June 8, 1967 - March 23, 2011
In the early hours of Wednesday, March 23, 2011, Lisa Francioli passed away. Lisa was an amazing person, Mother, Wife, Friend, Volunteer, Governor and President who will be sorely missed. Lisa was our Peewee Senior Governor for the 2010-2011 hockey season and continued to help and support us with the new 1660 Hockey League right up until her passing. On February 2nd, 2011 she informed us that she had to step down as her illness had returned. In true Lisa form, she was more concerned with letting us down and the other people around her, than she was about herself. A true inspiration to those she came into contact with! In one of her final emails to the league executive she stated to us:
"Please take a lesson from me - there are more important things than hockey and as long as you have your priorities right you'll have no regrets" Lisa Francioli
Today, we are sure that there are no regrets, and maybe we all could learn from this great "life" advice. Her contributions to this league and keeping this league together years ago will have an impact on us forever and never be forgotten!

Our thoughts and prayers remain with her family today and always!

At the 2011 annual general meeting, the 1660 hockey league passed a motion to create the Lisa Francioli Sportsmanship scholarship.
Sportsmanship Scholarship Criteria
Played a minimum of 3 years of hockey in the 1660 Hockey League.
"Scholarships" will be available to one graduating Midget hockey player per year who is planning to attend university or college.
Submissions should include:
Letter of reference from Former Hockey Coach
Letter of reference from Academic Teacher
Penalty Minutes from previous 2 seasons. Goals and assists will not be considered.
The Selection Committee will be made up of the following:
1660: President, Vice President, Treasurer, Secretary & Midget Senior Governor.
The Scholarship must be used within two summers of winning the award and it is not transferable.
The 1660 Hockey League will pay $250.00 when verification of registration and submission of the official receipts from the chosen school/camp are received by the 1660 Hockey League.
Applications are to be emailed to president@1660.ab.ca. Deadline April 30th